And we're back in the saddle with a new comic! My hard deadlines are settled and things have already started to settle down while I work ahead a bit.
GenCon is right around the corner and I cannot wait. The endless horizon of games, cosplayers, and fellow geeks reveling in four days of gaming nirvana.
I love GenCon and this year looks to be one of my busiest ever with games, meetings folks, and behind the scenes stuff. Not to mention the first ever d20monkey GenCon Q&A Panel! If you have time, I hope you'll drop by to say hello and join in on the chat about all things d20monkey, comics, gaming, dick jokes, etc. It should be a good time!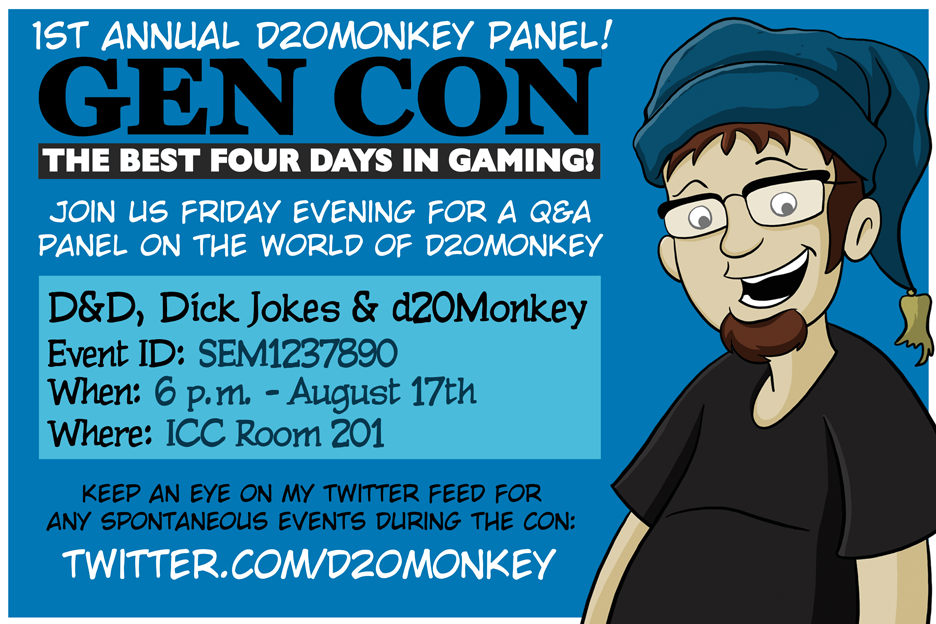 COMMENTERS: Are you hitting GenCon this year? If so, what are you looking forward to playing/seeing?